Orsay GmbH
360° LOYALTY: ORSAY EXPANDS

CUSTOMER LOYALTY PROGRAMS
Industry:
Retail
Technology: Salesforce Sales- and Marketing Cloud , Loyalty, Integration and Analytics Excellence
On the Go: Get the reference as a snappy PDF for later
You want to read this reference later, share it or download it? Just fill out our short form and get your very own PDF.
Download
"We are confident that we are sustainably positioned with the Salesforce/Defacto technology stack. The new technology allows us to run our Omni-Channel CRM program using the latest methods. Through continuous releases we are able to react promptly to agile customer behavior".
Daniel Gehring
Chief Operating Officer
Challenges
The existing IT landscape was characterized by many different externally operated systems. These were linked together in a complex way via interfaces, which often led to problems in data quality or customer communication. In addition, desired changes were time-consuming and cost-intensive, as the external service provider was always needed.​
The aim was to introduce an easy-to-use, flexible IT platform as the central hub for all customer data, automated and customer-oriented communication, and to strengthen customer loyalty with the help of the loyalty program.
Solution
By internalizing the CRM platform, Orsay has further expanded its customer loyalty programs, the Orsay Club. Together with the software service provider Defacto and the Salesforce partner DIGITALL, a Salesforce technology based on Sales Cloud, Marketing Cloud and Loyalty was implemented, which manages and consolidates data and processes of transactions for several million customers worldwide via 600 Orsay shops and eleven web shops. This means, that all data is centrally available and enables a 360-degree view of the customers. ​
An Enterprise Service Bus (ESB) solution implemented on basis of Heroku serves as the central data hub.​
The parallel introduction of Einstein Analytics enables reports and evaluations at the push of a button, which can be created with little effort due to the predefined data integration into the Salesforce platform.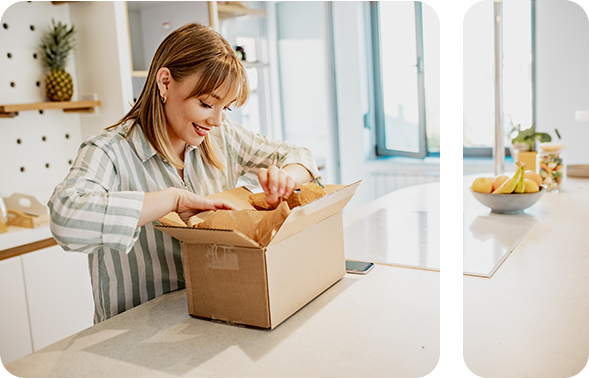 About Orsay GmbH
Orsay, based in Baden-Württemberg has an international presence with around 720 retail shops in 34 countries. The brand represents a modern, highly flexible textile company with more than 3,700 employees. Orsay manage the whole chain from design to production through to sales.
You have a question or a specific use case?
Write us a message and we'll be in contact with you to help your business find the right solution.