eCommerce Trends
The fundamentals of commerce have changed – and will continue
to change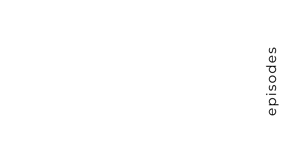 Stream the expert lecture on eCommerce trends in the New Normal
The pandemic has increased and sped up developments in the eCommerce market. Customers are more comfortable with purchasing online and many stationary providers were forced to branch out digitally.
But more than that, eCommerce itself has grown and changed during the last couple of years, with a heavy focus on direct customer engagement (e.g., D2C), personalized experiences, social media marketing, and new technologies for payment, business models, and services.
Find out how the eCommerce market as changed and what this means for you in this presentation by our marketing and commerce expert Frank Mueller.
The eCommerce market has changed
eCommerce is not just an online shop or website. Today's customers and consumers expect exceptional, personalized experiences.
Modern technology enables companies to be innovative and creative. Wether through voice search, crypto currencies, clienteling or predictive commerce - eCommerce is at the forefront of digital developments and companies that are quick to adapt can become market leaders in no time.
How can you profit from new technology, market changes, and innovation? Find out how in our presentation.
Stream the event now
Simply fill out the form and you'll be redirected to the recording of the DIGITALL Thoughts Episode.